Lenders
Giving autonomy back to our lenders.
Enhance your fund control processes while maximizing your scalability across all markets.
Your entire loan portfolio at your fingertips
OnsiteIQ walks and captures your projects every month so you and your consultants can monitor progress and verify payments instantly and with confidence.
Maximize your risk control potential
OnsiteIQ's platform offers a state of the art risk control process to assure projects finish before maturity date and protect against overdraws.
Expedite Disbursement of funds
Bring a new level of transparency and accountability to fund control and verify payments instantly. Our platform allows for faster release of funds and customer service so that all parties get paid fairly and on time.
Trusted by the best of the best
Developers and investors around the globe rely on Onsite to deliver actionable insight to help make business-critical decisions every day.
All builds welcome
From hospitality properties to single-family residences, OnsiteIQ helps you be a proactive owner and  keep projects on track.
Single Family
Multifamily
Education
Commercial
Hospitality
Government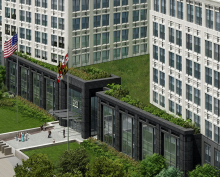 Healthcare
Retail