Equity Partners
Giving autonomy back to our equity partners.
Build trust with your partners regardless of project location and scale.
Your entire portfolio at your fingertips
OnsiteIQ captures your projects every month so you can monitor progress and verify payments from the comfort of your desk.
Deploy capital with confidence
Make bold investments in new markets. OnsiteIQ enables you to monitor your investments regardless of their location.
Reinforce your relationship with your LPs
OnsiteIQ's state of the art progress monitoring and verification platform means you can differentiate yourself from other asset managers in the market and introduce new transparency in your relationship with your LP .
Trusted by the best of the best
Developers and investors around the globe rely on Onsite to deliver actionable insight to help make business-critical decisions every day.
All builds welcome
From commercial properties to single-family residences, OnsiteIQ documents the information you need to keep projects on track.
Single Family
Multifamily
Education
Commercial
Hospitality
Government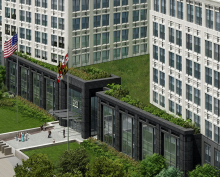 Healthcare
Retail